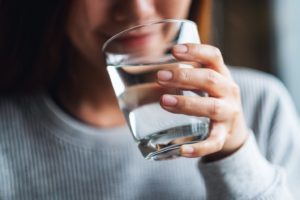 SureSmile aligners are designed to be as comfortable as possible. However, that comfort is relative. Whenever you apply force to your teeth with the goal of moving them, a small amount of soreness is to be expected. This clear aligner discomfort might be especially noticeable when you first start out with SureSmile or you transition from one aligner to the next. How can you ease the ache? Here are some handy tips.
Use Cold to Manage Swelling and Inflammation
Cool temperatures can do much to ease soreness and inflammation in the gums. Try applying a cold compress to the side of your face for about 20 minutes at a time. Or, you can apply cold directly to your gums. You can do so by sipping cool water, sucking on a sugar-free popsicle, or even having a small serving of ice cream. Remember, though, that you shouldn't eat any foods while your aligners are in your mouth.
Take Pain Relievers
If you feel you need medication to make your mouth feel better, that's perfectly fine. You can use whatever over-the-counter pain reliever that you would normally use for a headache. Either ibuprofen or acetaminophen may work. To get the best results, take a dose of the medication about an hour before you switch aligners; this will allow time for it to take effect. Of course, it is preferrable not to rely on painkillers every time you put a new aligner in, but occasional use is acceptable.
Swish with Warm Saltwater
Saltwater is a tried-and-true home remedy for calming inflamed and irritated soft tissues in the mouth. Dissolve about half a teaspoon of regular table salt into a glass of warm water. Swish for 30 – 60 seconds, spit, and repeat.
Transition to Your New Aligner at Night
You might experience the most discomfort in the first few hours after you switch to a new aligner. You may be able to "skip" that period by switching to your new aligner just before you go to bed so you can sleep through the worst part of the transition period.
Don't Be Afraid to Reach Out to Your Dentist
Your SureSmile provider wants you to enjoy a comfortable, successful treatment. If you have any concerns about the way your aligners feel in your mouth, don't hesitate to reach out for help. Your dentist will strive to figure out what is causing the problem and help you find relief.
Mild soreness and discomfort are a normal part of the SureSmile experience — they mean that your teeth are moving closer and closer to where they should be! With the above tips, you should be able to lessen any pain and enjoy an easy treatment period.
Meet the Practice
For nearly 30 years, Dr. Bryan Griffith has been serving patients from all across Kentucky. His success is due in large part to his focus on offering a comfortable treatment experience. He and his associate, Dr. Jay Alex Hartgrove, are proud to offer SureSmile as one of their many services. To learn more about clear aligners or our practice, contact us at 606-874-9311.