Dentist – Prestonsburg, KY
A Word from Dr. Bryan Griffith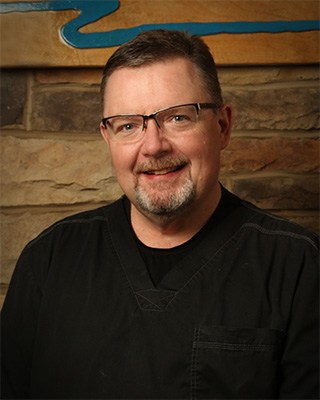 "Since becoming a dentist in 1993, I have proudly served patients from all across KY, as well as patients that travel from WV, VA, TN, SC, and even Hawaii. Our combination of continuing education and state-of-the-art equipment allows us to offer you and your family the highest level of excellence in dentistry. My team and I will welcome you to our dental office and treat you like family. My favorite part of my job is when someone tells me that their new smile has changed their life."
Why Dr. Griffith Became a Dentist
Dr. Griffith was drawn to Dentistry because it combined two things he has a passion for: helping people and working with his hands. His childhood dentist, Dr. Fred Meece, played an important role in Dr. Griffith's journey into Dentistry and helped mentor him during his first years in practice. As a child, Dr. Griffith would spend hours painting model cars and small figurines with intricate details, skills that now provide him with the artistry required for Cosmetic Dentistry. As a student, he set his sights on going to medical school. At the last minute, he realized dentistry suited him better and it has been a perfect fit ever since.
Dental Education & Background
Dr. Griffith attended the University of Kentucky, with the dual majors of Biology and Chemistry. He gained early acceptance after only 3 years of undergraduate studies to the University of Kentucky College of Dentistry (UKCD) in 1989, earning a President's Scholarship for his high score on his Dental Admissions Test. He earned the degree of Doctor of Dental Medicine (DMD) in 1993 and was awarded the Teledyne-Hanau "Best of the Best" Award for excellence in Removable Prosthodontics. He was also inducted into the International College of Dentists for overall academic excellence at UKCD. Dr. Griffith also took banjo lessons during most of his college career and is an accomplished banjo player.
To offer his patients the latest advancements in Dentistry, Dr. Griffith completes numerous hours of continuing education each year. He has trained with some of the world's most prominent sedation dentists and most experienced implant specialists. Dr. Griffith has been a member of the Dental Organization for Conscious Sedation for 15 years. He has also received specialized training in same day crown/cosmetic dentistry, dentures, and has advanced training in comprehensive dentistry and occlusal equilibration from the Dawson Center. He has become known as the area's leading authority for helping people overcome their dental anxiety, so they can receive the treatment they need. Approved by the Kentucky Board of Dentistry, Dr. Griffith is one of the few Dentists in the state permitted to offer Oral Conscious Sedation (O.C.S.) and Brookside Dental Care is one of the few offices in Kentucky with a Facility Permit to offer O.C.S. Dr. Griffith is also a Voluntary Faculty member at the University of Kentucky.
Life Outside of Dentistry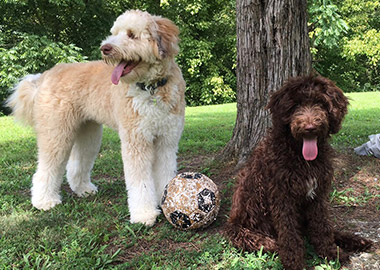 Dr. Griffith and his family reside in his hometown of Prestonsburg. Dr. Griffith shares his heart and home with his wife, Elizabeth and their 4 children: Alex, Adam, Aaron, and Audrey. He shares his couch with 2 Aussiedoodles, Cooper and Charli, who provide an endless source of fun, companionship, and entertainment.
When Dr. Griffith is not practicing Dentistry, you may find him reading a history book, researching Genealogy, or watching the History Channel. He is a huge history buff and he can actually track his existence back to the famous Hatfield and McCoy feud. He loves studying the Civil War and has visited and toured many Civil War battlefields. He loves to discuss his direct ancestors who fought for both North and South during the Civil War.
He also enjoys the outdoors of eastern Kentucky whenever possible by hunting, fishing, golfing, canoeing, and kayaking. He can also be found playing Xbox online with friends from all over the country or just down the street. He is an avid University of Kentucky sports fan and is a proud and vocal member of the Big Blue Nation. Dr. Griffith and his family are very active in their church and enjoy serving others. They regularly participate in Love Loud Missions in their community and occasional international mission trips.