Our Mission

Our mission is to guide our patients along the path of optimal dental health by delivering the highest level of care in a friendly, safe, and comfortable environment. The goal of our compassionate and committed dentists in Prestonsburg is for every patient to experience improved health, a beautiful confident smile, and a better overall quality of life. It's our joy to serve our patients in a warm, Christian atmosphere that serves as a light in our community as we serve God and man through Dentistry.
Our Commitment to You

Kind, Gentle, Compassionate
Meet Our Dentists
We have been serving the Prestonsburg community since 1993, helping nearby patients and families achieve the healthy, confident smiles they deserve in a genuinely comfortable atmosphere. We are committed to not only utilizing state-of-the-art equipment throughout our work, but also regularly undergoing continuing education so that our skills are as precise and up-to-date as possible, including time spent training with some of the world's most prominent sedation specialists. Our doctors and team pride themselves in putting together a personalized plan to get your smile on the right track, and we help make you realize how easy it can be to enjoy great oral health! We look forward to meeting you and your loved ones soon!
Meet Our Dentists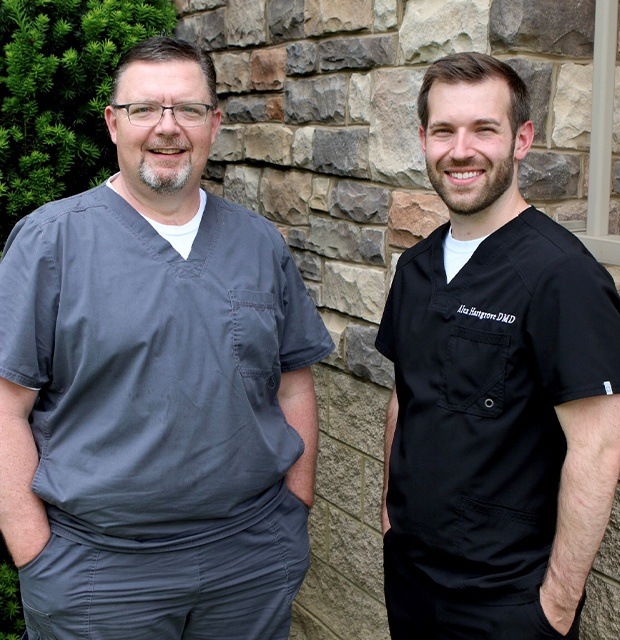 Virtual Smile
Consultations
Complete a simple questionnaire and submit a photo of your smile to receive a complimentary, online smile consultation from Dr. Griffith.
Learn More
Dental Patient Reviews
Creating WOW Experiences
"I can't say enough positive things about Dr. Griffith and the entire staff of Brookside Dental Care. I am comforted in knowing that they go to great lengths to make sure that their patients' fears are alleviated and that every effort is made to keep them pain free and at ease. Everyone that I've met has been friendly, professional, and caring. Thank you for making my trips to the dentist pleasant and enjoyable instead of anxiety filled!!!"
Pam H. Pikeville, KY
"I dread so bad knowing I have to go to dentist until I get there and then realize how big of a baby I am! Melissa is fabulous! Dr. Griffith is so sweet, and I love that he is such a friendly guy. Rita and Annie make the scheduling and insurance parts so much better!!! I will never go anywhere else! And the atmosphere… can't say enough about it!"
Amanda S. Prestonsburg, KY
"My Boyfriend was referred here to be cleared for cancer treatments. He and I were very stressed as the process has to be done quickly in order to stay on track. They were super nice and has gone above and beyond to make him and myself comfortable through the process. The staff is amazing. The facility extremely nice and clean."
Dawn M. Paintsville, KY
"I was terrified and in so much pain when I made the phone call to Brookside. I had seen a particular dentist for years and could never get the answers nor my problem fixed. One visit and I now have hope and a cure for all the pain I've lived with for years now. Wonderful staff and wonderful dentist. I would recommend this fine group to anyone."
Lisa L. Prestonsburg, KY
"Dr. Griffith was amazing and so was his staff! They are very polite and helpful. I was seen with in ten minutes of checking in and I was there early! The hygienist was gentle. I was comfortable the entire time. I will never go to a different dentist!"
Ashley P. Pikeville, KY
Read More Reviews
Sedation Dentistry
Say Goodbye to Dental Anxiety
Visiting a dental office shouldn't have to be a stressful and dreaded experience – what if it could be as pleasant as a walk in the park instead? At Brookside Dental Care, our team has a true talent for helping even the most fearful patients feel genuinely relaxed throughout the treatment they need with the help of sedation dentistry. Better yet, it'll be very easy to complete more procedures in one smooth, well-managed appointment, saving you valuable time as well.
Learn About Sedation Dentistry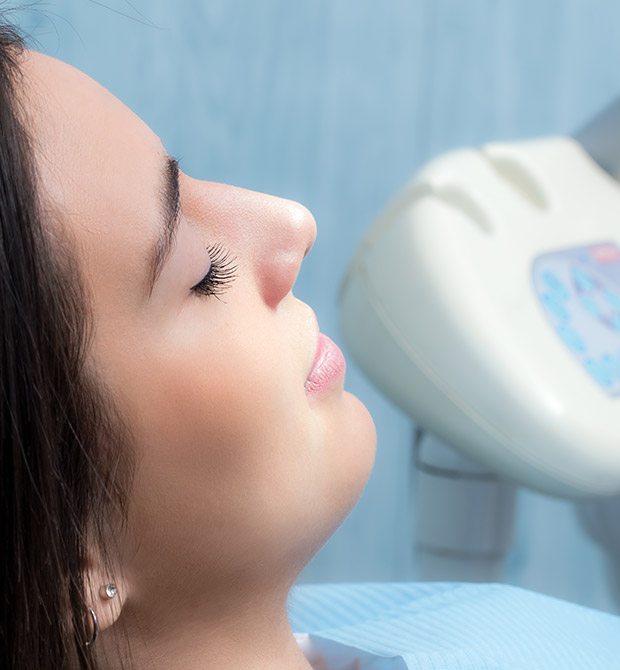 Dental Insurance, Financing & More
Our team enjoys making every part of your dental appointment as stress-free as possible. That's why we have several flexible options available to help you afford the cost of dentistry.
Dental Implants
Replace Your Missing Teeth
While it's not possible to turn back the clock on an incomplete smile, dental implants can make it seem like you've done just that! This revolutionary service comprehensively rebuilds every part of the natural tooth, bringing back health, function, and appearance seamlessly. You'll be able to enjoy your favorite foods again and speak with self-confidence. At Brookside Dental Care, we are happy to offer every stage of implant treatment right here in-office for your convenience and comfort – no outside specialists required.
Learn About Dental Implants