Sedation Dentistry – Prestonsburg, KY
We Put Your Fears to Rest and Create The Smile of Your Dreams
Millions of Americans avoid going to the dentist every year because of fear or anxiety, and over time, it's their dental health that pays the price. At Brookside Dental Care, Dr. Griffith and our team are able to successfully treat fearful patients everyday, thanks to sedation dentistry. This allows patients to be relaxed, totally comfortable and have little to no memory of the visit. Whether patients are mildly anxious or complete dental phobics, sedation dentistry can help.
So patients never have to dread another dental appointment. We can offer sedation with any procedure, ranging from basic checkups to more advanced oral procedures, to ensure the highest level of patient comfort.
Is Time an Issue?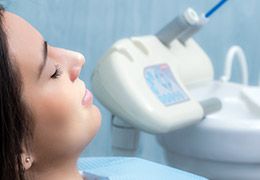 If finding time to get your dental treatment completed is an issue. We can help. Dr. Griffith offers sedation for those patients that want to complete treatment in fewer appointment, avoiding extra days of missed work and multiple trips to the dentist.
Is Sedation Dentistry Right For You?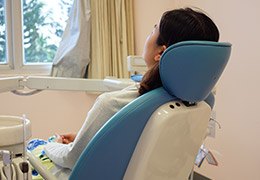 Sedation dentistry can be a huge help for patients who:
Need help to relax during dental appointments
Experience severe anxiety when it comes to visiting the dentist
Have a very sensitive gag reflex that makes receiving routine dental care difficult
Need an extensive amount of dental treatment
Have a difficult time getting numb or staying numb
Want to complete most or all of your treatment in a single visit to save time
Oral Conscious Sedation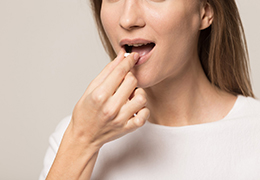 This method of sedation is safe, simple and effective and just requires medication you take by mouth. Dr. Griffith will prescribe the appropriate medication for your unique needs and treatment.
We've used sedation dentistry to help thousands of people get the dentistry they needed and the smiles they deserve. We can do the same for you. To learn more about sedation dentistry and see if it's right for you, contact us today.