Meet Your Prestonsburg Dental Team
Our team is a group of friendly and experienced dental professionals who you'll come to love from your very first appointment. They are an essential part of the warm and welcoming atmosphere that our patients enjoy, and you can trust them to provide everything you might need during your appointments. Whether you're scheduling a visit, have a question about your treatment, or need help with your insurance benefits, you can always count on them. Read on below to start getting to know our fantastic team!
Elizabeth, Practice Manager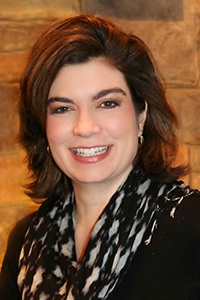 Elizabeth is a Registered Nurse and has been our Practice Manager and Patient Safety Coordinator since 1998. She graduated from the University of Kentucky, College of Nursing with a B.S.N. degree. Most of her clinical nursing experience is in Critical/Intensive Care. She has completed specialized training in Oral Conscious Sedation as well as Dental Implants.
"I was born and raised in Floyd County and am happy to be serving the fine people of Eastern Ky. I am thrilled that we can bring the highest level of Dental Care to our friends and family at home. There's no need to travel to the "big city" for specialized care. I love that we keep up with technology and the latest innovations in Dental services.
My favorite part of my job is knowing that our patients are going to receive a 5 star treatment from their first phone call thru completion of treatment and beyond. I enjoy cooking (but not cleaning up), a good book, or a great movie but my favorite thing is spending time with my husband, our 4 children, and large extended family. I have a passion for Family and Children's Ministry and am very active in both at my church.
Ensuring that you receive the highest quality of Dental Care in the safest environment possible, is my top priority." – Elizabeth
Jennifer, Dental Hygienist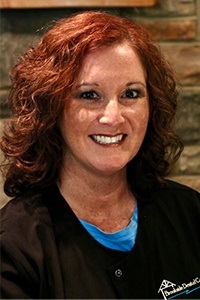 Jennifer joined Brookside Dental Care in 1999, shortly after earning her Applied Science Degree in Dental Hygiene from the University of Kentucky/Prestonsburg Community College. Jennifer is certified in Laser Debridement, Local Anesthesia, and has extensive experience in Oral Conscious Sedation. Jennifer served as an Adjunct Professor in the Dental Hygiene Program at Big Sandy Community and Technical College for over 7 years. She and her husband are very active in their church and huge University of Kentucky fans.
"I was born and raised in Paintsville, KY. I love to travel, go on cruises, visit with family and friends, and UK Basketball. GO CATS!!!! There are many reasons why I love being a Dental Hygienist. I love providing oral care to our patients. I love building relationships with them and educating them on the importance of disease prevention. I can't imagine a more rewarding profession. I will strive to provide you with the most thorough, gentle, dental care possible. I will work to continually educate you about disease prevention and the importance of early detection. My goal is to help you maintain a healthy mouth which in turn will help you maintain a healthy life" – Jennifer
Trista, Dental Assistant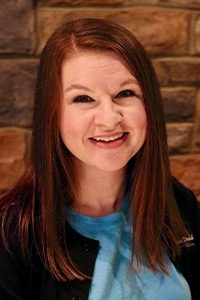 Trista has been a Dental Assistant with Brookside Dental Care since 2008. She has extensive experience in Oral Conscious Sedation. She is a 2008 graduate of the Dental Assisting Program at Big Sandy Community and Technical College and is certified in Expanded Duty Dental Functions, Coronal Polishing, and Dental X-Ray Technology.
"I was raised in Printer, KY. I came to Dr. Griffith's office as a Dental Assisting Student and decided I wanted to work here when I graduated. My favorite part of being a Dental Assistant is helping to reduce patient's fear and anxiety through Sedation Dentistry. I also enjoy seeing how Dental Implants can improve someone's smile and restore their confidence. When I'm not working I am chasing my 2 red headed energetic, entertaining boys. I love helping people smile again! I enjoy being outdoors, watching movies, and spending time with my family and friends. I hope to see you soon." – Trista
Rita, Patient Coordinator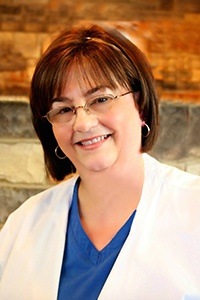 Rita serves as Scheduling Coordinator for our Team. She has over 30 years of experience in the Dental Profession and has worked for Brookside Dental Care since 2006. Rita enjoys being a grandmother and loves spending time with her granddaughter. Rita loves UK Basketball and is a huge fan of the Kentucky Wildcats.
"I have lived in Floyd County all my life. I love to meet new people and I love the people that I work with. When I am not working, I enjoy reading, collecting cook books, and spending time with my family. My church and my community are very important to me. I just love going to church! It is my pleasure to schedule your appointments with our Clinical Team. I will also answer any questions you may have about our office and your appointment. I will greet you when you arrive and assist you with any necessary forms and paperwork you may need. I look forward to meeting you!" – Rita
Annie, Financial Coordinator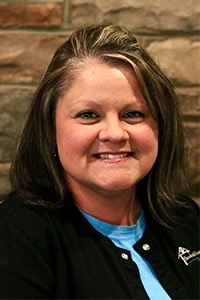 Annie serves as Financial Coordinator at Brookside Dental Care. She has 10+ years of experience in Healthcare and Customer Service. She graduated from Big Sandy Community and Technical College in 2006 with a degree in Medical Billing and Coding. After a Treatment Plan has been prescribed, she will work with you one on one to find and coordinate a financial arrangement that fits your budget. She also works closely with your Dental Insurance Company to ensure you get the maximum benefit from your plan.
"I was born and raised in Johnson County surrounded by family and friends and a wonderful church. I enjoy singing with the gospel group, From The Heart, teaching in children's ministry at my church and always spending precious time with my husband, daughter, and family. I am so thankful to be part of helping people achieve the smile they've always desired and having great people to work with while doing so." – Annie
Cheyenne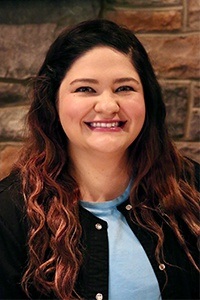 Bio Coming Soon!
Christene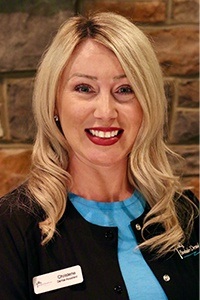 Bio Coming Soon!
Kelli K.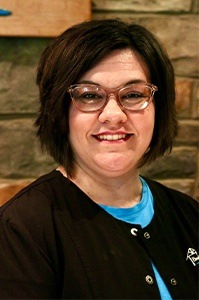 Bio Coming Soon!
Kelli L.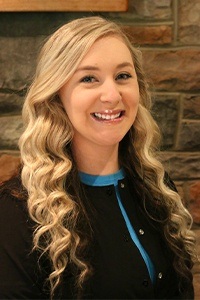 Bio Coming Soon!
Lindsey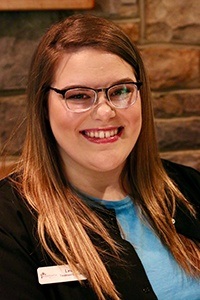 Bio Coming Soon!