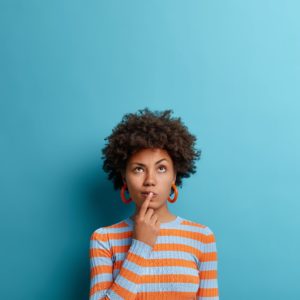 When you suffer a toothache, it is easy to find reasons to delay visiting the dentist. Some people are concerned about cost, while others are a bit nervous about undergoing treatment. Or the issue may simply be the challenge of fitting a dental appointment into a busy schedule. Regardless of why you choose not to visit the dentist right away, you might find that after a while, your toothache suddenly disappears. While you may be grateful that your pain is gone, you should not celebrate. In fact, a disappearing toothache often signals a dental emergency! Let's talk about what it means when a toothache suddenly vanishes without treatment.
Why Toothaches Go Away
If you have a relatively mild toothache that suddenly goes away or that is intermittent, you might have a small cavity. The cavity may not be deep enough yet to cause continuous pain. Gum recession, which exposes the sensitive tooth roots, may also be a cause of mild or intermittent pain. While seeking treatment for these types of toothaches is very important, it is not as urgent as when the pain is more intense.
A severe toothache is usually indicative of a problem in a tooth's pulp, its interior chamber. When the pulp becomes inflamed due to trauma or infection, the tooth's nerve sends powerful pain signals to the brain. When this type of toothache suddenly vanishes, it isn't because the tooth has somehow healed itself. In fact, teeth are incapable of healing themselves. A disappearing toothache usually means that the nerve inside the tooth has died. The infection that caused the problem in the first place may still be present and continue to attack the surrounding tissues. Without treatment, the infection could seriously damage the jawbone and even cause systemic illness.
What You Can Do
If you had a bad toothache that is now gone, or you are currently suffering from such a toothache, you should schedule an emergency dental appointment as soon as possible. The doctor will learn about your symptoms, visually examine the tooth, and use imaging technology to diagnose the problem. In many cases, it is possible to treat an infected tooth with root canal therapy and antibiotics. During the root canal procedure, you dentist will remove the tooth's nerve and the damaged tissue around it. They will also fill in the tooth with a special material to help it maintain its structure. In rare cases, root canal therapy cannot preserve a damaged tooth and an extraction is necessary.
If you have a toothache that suddenly goes away, do not assume that the threat to your oral health is gone! Seeking treatment right away can protect both your oral and overall health.
If your toothache suddenly disappears, do not think the threat to your smile is gone! Seek treatment right away to protect both your oral and overall health.
Meet Our Practice
Dr. Bryan Griffith and our team focus on providing comfortable, high quality care. We are often able to tend to emergency cases on a same-day basis, and we offer sedation to help our patients relax. If you are concerned about a toothache, call us right away at 606-874-9311.